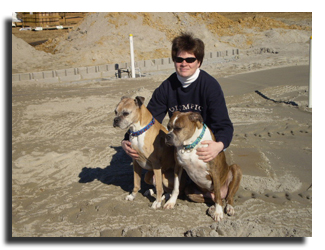 Staff
Brandywine Veterinary Hospital PA, is owned and operated by Dr. Catherine Bruton. She is originally from Raleigh, NC and graduated from North Carolina State University in 1999. Dr. Bruton spent a year in Athens, Georgia at the University of Georgia completing an internship in large animal medicine and surgery. She was a large animal veterinarian in Apex, North Carolina from 2000-2002 and then switched species, practicing at Crossroads Veterinary Hospital in Raleigh from April 2002 until June 2006.
Dr. Bruton likes to spend her free time with her family, both human and animal alike. She has a boxer named Kasey and 2 cats (Penguin and Pippy) as well as horses that she shares with the rest of the family. Her other interests include reading (non-fiction), sports, and being outdoors.
The name Brandywine has a special meaning to the Bruton family. Brandy and Winnie were Tennessee Walking Horses purchased in 1987 to help Catherine and Charlie learn many aspects of pet ownership, responsibility and to "keep them out of trouble" as they grew up. Brandy and Winnie died in July 2005 but the lessons learned from these two animals are lifelong.
Dr. Catherine Deans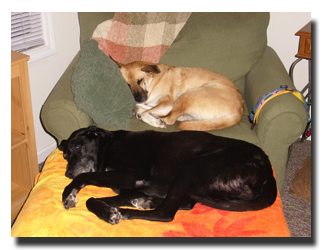 Hello everyone. My name is Dr. Catherine Deans, and I joined Brandywine Veterinary Hospital in 2009. Some of you may already know me since I grew up in Wilson and graduated from Fike High School. For those I haven't met yet, I look forward to getting to know you. Wilson has changed a lot since I lived here (and is still growing), but the people remain friendly , the food the best, and the community very welcoming. This community supported, educated , and guided me, as a young person, on my way to becoming a veterinarian. I am thankful for that. I enjoy running into old friends around town. I truly enjoy patient care, and I do the best I can for my patients. My educational background includes a degree in Animal, Dairy , and Veterinary Sciences from Clemson University. I attended NC State Veterinary School and graduated in 1999. Yes, Dr. Bruton and I were classmates. When the two schools face-off, I confess that I pull for the Tigers. I have an especially soft spot for geriatric patients, and I enjoy Dermatology quite a bit. I enjoy most things outdoors, although I've never been camping. I still like all kinds of sports, playing and watching. I try to workout routinely, although my body doesn't cooperate sometimes (or my mind). I love spending time with my two dogs, Sylvie and Brick, who were both adopted. Sylvie is my older girl, who is very sweet and stubborn. Brick is the latest addition and the biggest. He is hilarious to watch. They amaze me with their ability to comfort and make me laugh. I hope that I can do the same for you and your pet. Please don't hesitate to ask questions, I'll do my best to answer as honestly as I can. I look forward to meeting new people and their pets, while continuing to care for our established patients.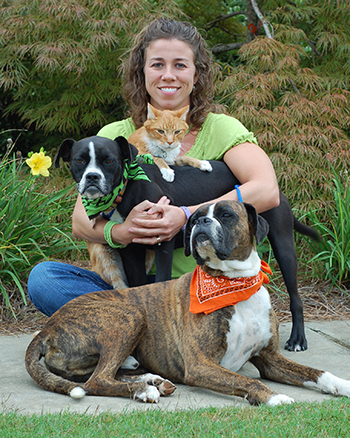 Dr. Kara Bissett-Wheeler
Dr. Kara Bissett-Wheeler is a Wilson native. She spent most of her high school career at Fike High School. She pursued her undergraduate degree at NC State until she went to veterinary school there. Dr. Bissett-Wheeler graduated from State in 2000. After twelve years in small animal practice in Rocky Mount, she has returned to her home turf to join the staff at Brandywine.
Dr. Bissett-Wheeler is interested in all aspects of veterinary practice but especially likes internal medicine and soft tissue surgery. She also enjoys emergency medicine.
Dr. Bissett-Wheeler enjoys spending her time with her family. She and her husband, Bryant, have two children. Gavin is nine and Karys is six. Her crew of pets includes Kade the boxer, Karli the boxer mix, and her cats (Big Red, Jack, and Pete the cat). She also loves being active in her church, working out, boating, and playing on the beach.